Monitoring the progress of a construction project is key to keeping investors informed, spotting potential problems and staying on time and within budget. For large undertakings, such as scaled infrastructure projects or multi-building complexes, using drones to monitor construction progress is a cost-effective and time-efficient way to manage your construction projects.
Using drones for construction monitoring
The traditional aerial means for monitoring progress at construction sites were time consuming, expensive and inefficient. For a fraction of the price, a drone will provide a highly effective and safe means of monitoring. Our drones are controlled by experienced pilots and can be flown high above the job site. They send real time information to engineers and project managers on the ground while collecting high-resolution images that can be used by licensed surveyors to map and model the site. Our drones are capable of being flown close to the construction area. This provides stunning levels of detail needed for critical decision making.
Construction companies and developers can use drone construction progress monitoring for:
Tracking development and progress by flying drones in a prescribed pattern at regular intervals;
Capturing 360° orbit views of the job site;
Providing assurance that the area  is safe and compliant with state and local building codes;
Creating CAD overlays to ensure the project is aligning with design plans;
Mapping job sites to ensure that the project is aligned with plans;
Keeping track of job site inventory, including equipment and materials;
Documenting structure integrity.
The benefits of using drones for construction monitoring
Through high-resolution videography and photography, investors can receive useful periodic views of the jobsite. In addition, drones will save time to improved communicationsUsing aerial photography, investors get a comprehensive view of the jobsite, from planning to completion. In addition to improved communication, consider these additional benefits of using drones for construction project monitoring:
Save Time
By relying on drones to capture data, rather than scheduling helicopters, cranes, or other methods of obtaining aerial surveillance, project stake holders will receive information in a fraction of the time. Our drone teams can scan hundreds of acres per  day, resulting in faster access to more accurate information.
Improve Safety
In addition to drones being a safer method of recording data, drone construction inspections allow you to improve safety on the job site. As images are returned to you, you can see where there are unsafe locations or areas of the build that may not be in compliance with building regulations. Seeing these issues as soon as possible or before an official inspection can save you time and money.
Regular Information and Data
Drone construction progress monitoring can be performed much more frequently than other methods of aerial observation. With more frequent progress scans, you can more accurately determine your timeline and update it as needed as well as find areas of the project that are behind schedule. You will also have more opportunities to share up-to-date details with investors and developers, keeping them better informed and building confidence in the project.
Reduce Cost
Drones can be launched at a fraction of the cost of using a helicopter or other aerial methods. In addition to the short-term costs of replacing traditional methods, using drones in construction project monitoring allows you to see where productivity may be lagging. Our drones help avoid safety problems and spot red flags before they happen. All of these come together to keep your construction project within budget and on time.
Frequently Asked Questions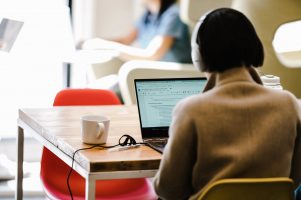 Once a quote is requested
, a DroneMagic PLUS specialist will contact you to review and finalize your requirement. Within three days of flight approval (subject your preferred on-site date and weather), our drone pilot can be onsite to fly the photographic mission. After the flight, images and video are uploaded, quality checked and usually available within two business days. Marketing video content that requires editing will take between three to five business days.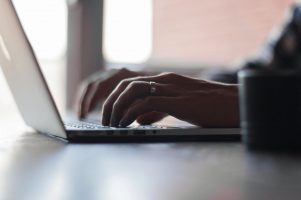 What is included in the order?
Depending on the package you order
, we provide high-resolution aerial footage including photos, HD video clips and edited property marketing videos. All drone photography becomes the intellectual property of the client for you to own and use without restriction.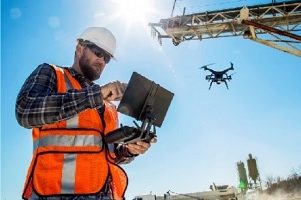 The DroneMagic PLUS network of certified drone pilots provides the foundation for professional aerial photography services. Pilots are approved by the FAA to fly for commercial use and abide by all local and federal regulations. All our drone services are insured for your peace of mind.